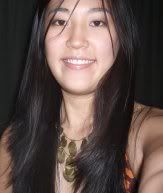 Yay! That's me! Rachel/_sin_attract/tall Asian girl in heels. I am really, really bad with names and maybe you are too, so this will hopefully make it easier.
I also have an entire write up on the con with pictures included over
here at my journal
for everyone to read. If any of you have a problem with being in a photo I posted, just let me know. Hopefully it's fun to read and not just crazy ramblings from a still-exhausted con-attendee.
And I know it's been said by everyone else, but it really can't be repeated enough. Thank you to the wonderful gals who came up with this idea and gave us fangirls an amazing weekend and, personally, one of the best experiences I've ever had. <3 <3